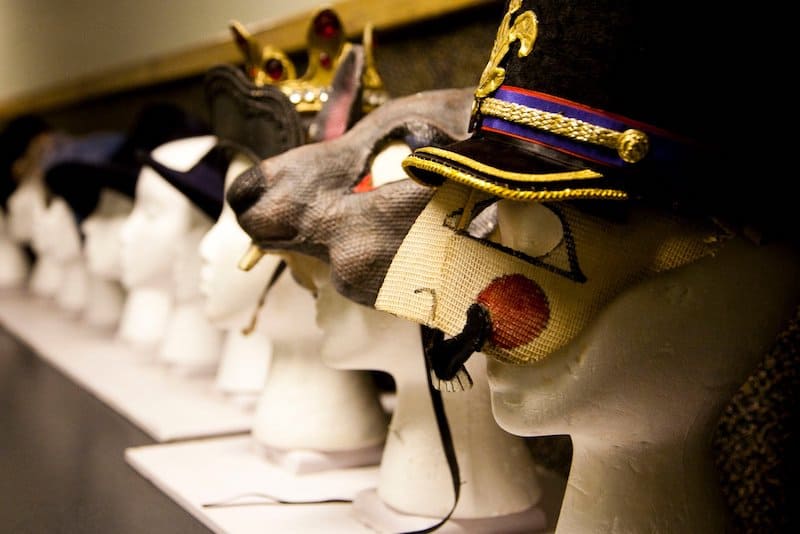 01 Nov

December 2021 Concerts and Plays Worth Attending
Tulsa Concerts and Plays to Attend this December
There are several exciting and fun shows coming to Tulsa this December. You can't replicate attending a live performance. There is always excitement in the air!
Listed below are 8 concerts or plays that you can attend this December. Don't let the holidays become a blur of shopping, cooking, and hosting. It is important to take time and make memories. Live performances are a perfect way to make memories and experience fantastic acting or singing with the ones you love.
*Be sure to check each venue's website for covid restrictions and protocols. Fun is important, but safety is more important. Make sure you take proper precautions to keep you and your loved ones safe!
1. Randy Rogers Band with William Beckmann
Randy Rogers Band is a country music band based out of Texas that has been together for over 17 years. Some of their more popular songs include "Crazy People" and "Hell Bent on a Heartache". Their songs are full of storytelling and emotions.
You can catch them live at Cain's Ballroom in Tulsa on Friday, December 10th from 8:30 pm- 11:30 pm. Grab your friends, dress up, and have a night out!
2. JD McPherson – SOCKS: A Rock N' Roll Christmas Tour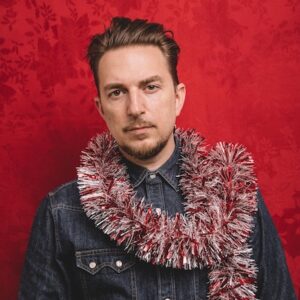 JD McPherson is a musician with a huge rock n roll influence. He is from Tulsa, Oklahoma as well. JD has made a name for himself in the music community with his rock n roll southern blues sound.
McPherson has several albums that are musically astounding. He will be performing at Cain's Ballroom on December 11th from 8:00 pm-11:00 pm. Make sure to get your tickets soon!
3. William Clark Green with Joshua Ray Walker
William Clark Green is a country artist from Flint, Texas. He released his first album in 2008 called Dangerous Man. In addition, Joshua Ray Walker is an up-and-coming artist with his newest single "Sexy After Dark" that has people buzzing.
They will both be performing at Cain's Ballroom on December 31st. If you love country music, this will be a perfect concert for you!
4. Flatland Cavalry with Jake Worthington
Flatland Cavalry is a country-American folk band. They were formed in 2012 and had a hit album Humble Folks that hit number 17 on the Billboard charts. Their music is said to "Be easy on the ears, but hit heavy on the heart".
Jake Worthington got his start on the hit show The Voice. He was on Blake Shelton's team and placed 2nd in the entire competition of the 6th season. Jake is making his way into the music industry. He is a charismatic singer that is worth seeing live. They will be performing Friday, December 17th at Cain's Ballroom.
5. A Christmas Carol by American Theatre Company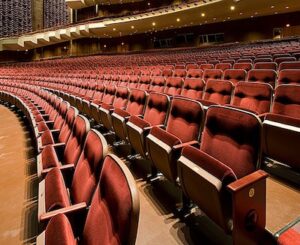 Ever since it first came to Tulsa in 1974, the musical adaptation of Charles Dickens's beloved novella about Scrooge's joy at being given a second chance has been an annual tradition.
This heartwarming story is sure to make you smile as he learns what true generosity means – and finds himself on his way home after all!
This year, the play will be held at the Tulsa Performing Arts Center. A Christmas Carol is going on from December 10th- December 23rd at various times. This is a tradition you don't want to miss!
6. The Elf on the Shelf
A Christmas miracle has been captured in the form of a musical. This thrilling performance is transporting audiences back to where it all began: Santa's North Pole home!
The Elf on the Shelf is a story based on an original idea and score, with stunning sets and costumes that will leave you speechless alongside your family or friends this joyous celebration brings one thing clear – the splendor of wintertime lasts within each person.
This play will be a show you don't want to miss out on. It is being held at the Tulsa Theater on December 12 at 2:00 pm, doors open at 1:00 pm.
7. The Nutcracker – Tulsa Ballet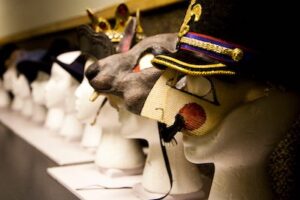 Tulsa's holiday tradition returns with an all-new blockbuster production of The Nutcracker. Taking audiences back to the original setting in 19th century Germany, this larger-than-life production brings Victorian-era storytelling and lavish visuals that will take you on a journey through fairy tales come alive!
From epic battles between enemies like toy soldiers from Prince Custos' army or Mouse King's swarm-like creatures to enchanting landscapes such as snow queen Anna 'n' Elsa's land where sweets can be found at every turn. There is no limit when it comes down to what fun awaits families at Tulsa Ballet Theatre Company.
This show will be fun for the whole family! This show is held in the Tulsa Performing Arts Center. The performances go from December 10th- December 19th. So there should be a time and day that works for everyone. This is a performance you don't want to miss!
8. Drunkard & Olio
The Tulsa Olio is known for its unique evening of audience participation fun, and "The Drunkard" just might be their most entertaining production yet!
Boo your favorite characters or boo the Villain. Cheer on the Hero as he battles it out with evil in this old-time drama that will have you cheering from the beginning until the end. These interactive productions are so fun and unique.
This is an experience you won't forget! The shows will be held at the Tulsa Spotlight Theater on Riverside Dr. There will be showings all through December.
Why You Should Attend Live Concerts
Going out to a concert or play is an enjoyable thing to do if you enjoy listening to music and/or seeing things performed live. But there are several reasons why it's better than just buying the album or audiobook instead of going to listen to someone perform it.
First of all, seeing the musicians play live and actively performing and interacting with their music and each other will give you more than just an audiobook or album ever could. If you see a band that you love, you will get to see their songs performed live, which gives you an experience that can't be captured by just listening to the album at home.
Another reason why going to a concert or play is better than just listening to an album or audiobook is that it can provide you with more of a social environment. If you are going to see the band live, then the people around you are likely to be fans of their music as well.
At concerts and plays, you will not only experience new music but also make connections with other people who share the same interests as you. Don't discount going to these live performances! Check out the venue websites and purchase tickets today. You can't put a price on memories that will last a lifetime.
Plan a Tulsa date night, get a group of friends together, or surprise your kids with a festive outing to celebrate the holiday season. Regardless of who you bring with you, these Tulsa events are sure to be a memory you will not forget.