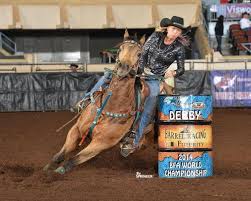 27 Sep

Barrel Racing Futurity World Championship

When: November 18 – November 23, 2019

Where: Lazy E. Arena – Guthrie, Oklahoma

What: Barrel Futurities of America is hosting six days packed with intriguing barrel racing events. This annual championship is a chance for both cowboys and cowgirls to showcase their skills and win prizes. Come watch the fun, partake in vendors, and see America's barrel racers in action!