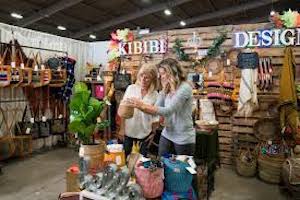 27 Sep

An Affair of the Heart

When: November 22 – November 24, 2019

Where: Tulsa Expo Square – Tulsa, Oklahoma

What: This event boasts just under 900 craft vendors who come to show off their art, antiques, furniture, jewelry, food, and basically anything else you cn think of. If you like to shop and find one-of-a-kind items, you've come to the right place. People from all over the country stop on by to experience An Affair of the Heart.