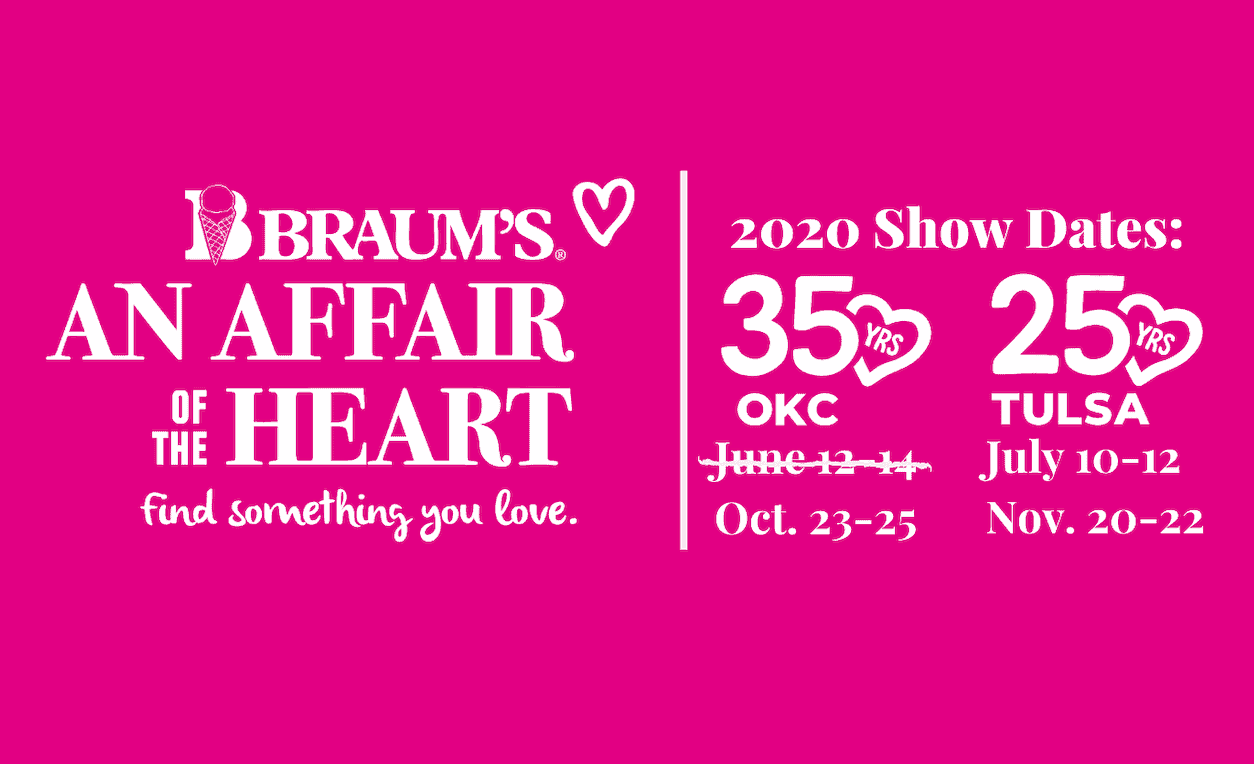 30 May

An Affair of the Heart

When: July 10, 2020 – July 12, 2020

Where: Tulsa Expo Square, Tulsa

What: This event boasts just under 900 craft vendors who come to show off their art, antiques, furniture, jewelry, food, and basically anything else you can think of. This is definitely a dream come true for people who love the shopping experience. If you like to shop and find one-of-a-kind items, you've come to the right place. People from all over the country stop on by to experience An Affair of the Heart. Admission for adults is $10, while children under 12 are free, but this covers attendance for all three days of fun!