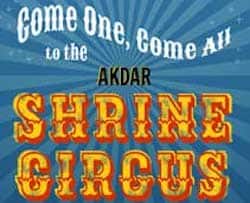 06 Jan

Akdar Shrine Circus

When: February 27, 2020 – March 1, 2020

Where: Tulsa Expo Square – Tulsa, Oklahoma

What: Bring the entire family to enjoy the always entertaining Akdar Shrine Circus. The show will feature classic acts, like juggling, performing elephants, and flying trapeze. It will also display exhilarating motorcycle jumps and aerial ballet. Kids can enjoy pony, camel and elephant rides!