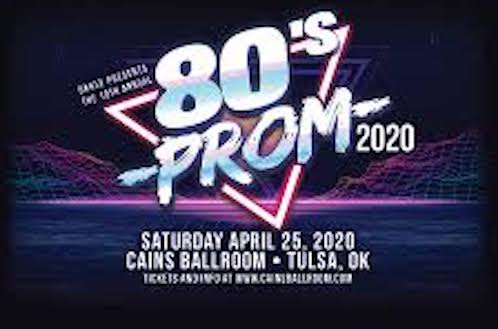 07 Aug

80's Prom

When: September 26, 2020

Where: Cain's Ballroom, Tulsa

What: The annual 80's Prom hosted at Cain's Ballroom is an event for those who love the 80's! People will come dressed in their favorite 80's looks, and some may be dressed as icons, bands or even toys! Enjoy a fun 80's fashion show, create memories with friends in the photo booth, and dance to the best songs from the 80's. Make sure to stay and see who will be crowned prom king and queen! To purchase tickets, Click Here!