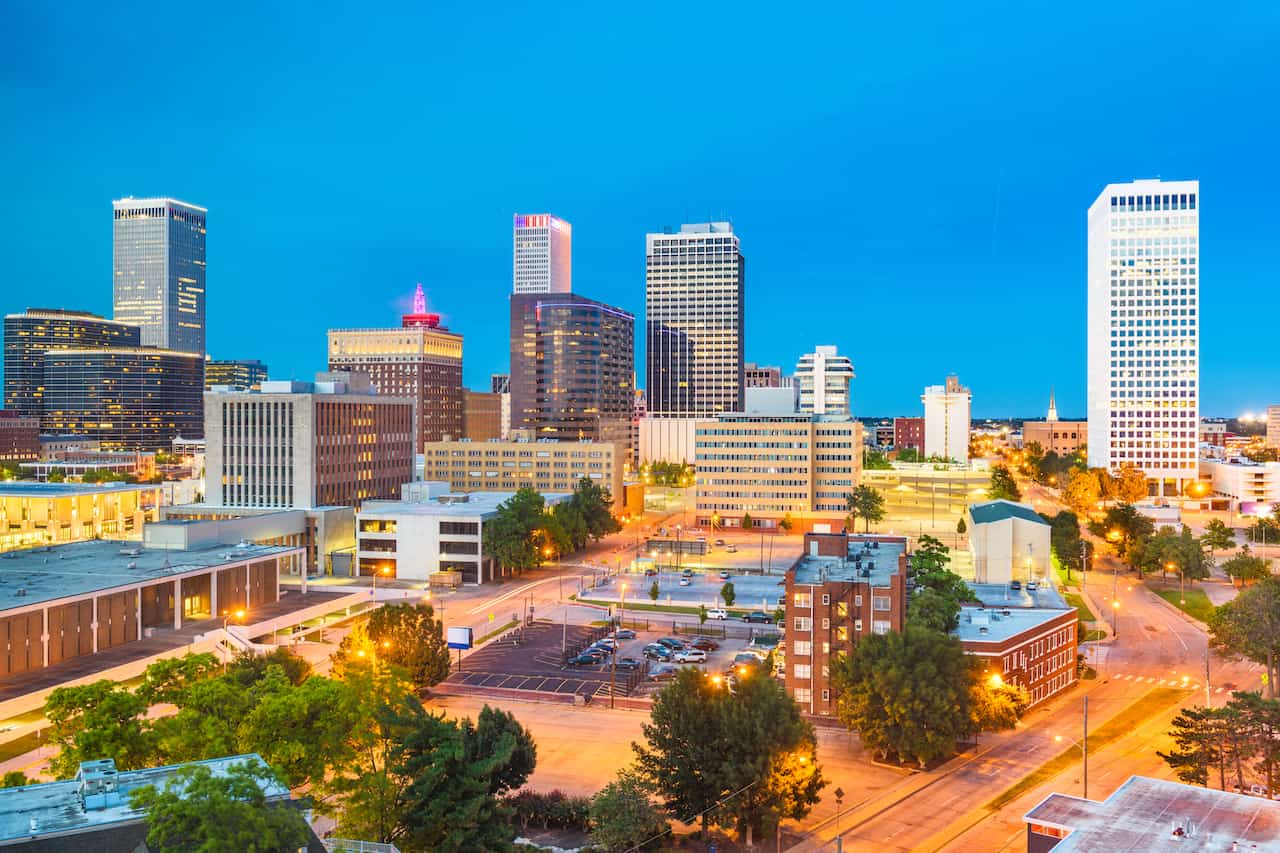 21 Mar

April 2022 Events Happening in Tulsa
Rose District Farmers Market
The Rose District Farmer's Market is located in the middle of Broken Arrow's beautiful historic downtown area. This amazing & fresh market has over 50 unique vendors who sell locally grown produce and handcrafted products! With its close proximity to shops nearby you can experience all that this wonderful neighborhood offers without having too far walk or drive home after buying your goodies – especially if there are kids with hungry appetites waiting at home too 🙂
You'll find two large covered pavilions with an amazing fountain in front, live music each week from local talent (and even some famous chefs), events throughout the season including cooking demonstrations or gardening lectures – it's not just about buying stuff here; you can also enjoy kid's craft corner with a petting zoo!
The Market will be every Saturday (weather permitting) starting April 2, 2022 from 8:00am – 12:00pm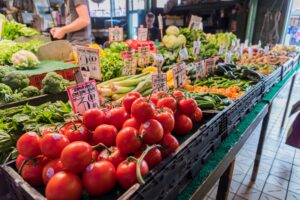 The perfect combination of delicious food and drinks, this festival promises to leave your stomach full! With multiple taco trucks on site as well live entertainment from bands that you know or maybe even discover something new – there's no way we can't attend. It'll be an unforgettable day filled with good times had by all who come together for a common goal: The enjoyment/appreciation ensemble possibly world-class tacos (and tequila).
A $10 General Admission ticket grants you entry to the festival. Inside you will find tasty local restaurants dishing out tacos, hispanic inspired food and more plus bars/beverage stations serving tequila, beer, water and soda.
Limited capacity event. Purchasing in advance is highly recommended!
Saturday April 9th 2022 @ 12:00pm – 6:00pm
111 E Reconciliation Way, Tulsa, OK 74103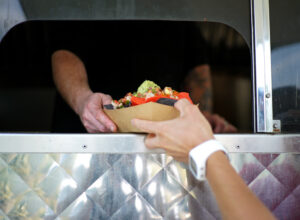 If you're looking for something off-the wall, unique and unusual at this year's Oddities & Curiosities Expo then look no further than the vendors with their awe inspiring items such as taxidermy that will make any collector drool. You can find original artwork created by artists who specialize in subjects like horror or Halloween inspired pieces; there are also antiques sure to please anyone interested enough they'll want one of everything! If weird isn't quite what catches your eye come explores our selection – maybe creepy clothing should do it?
DATE: Saturday, April 16th 2022
TIME: 10AM – 6PM
LOCATION: Expo Square – SageNet Building – Lower Level
ENTRY COST: $11 advance / $15 day of
Kids 12 and under free (no ticket needed)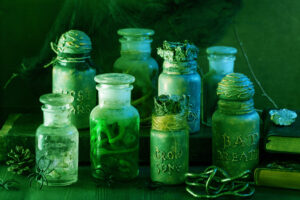 PBR is the world's premier bull riding organization. More than 500 riders compete in more than 200 events annually across all five televised tours: PBU Unleash The Beast (UTB), which features top 35 competitors from around globe; Pendleton Whisky Velocity Tour(PWVT) with its unique mix of professional athletes and fans alike! The event will be held downtown Tulsa at the BOK Center. You can purchase tickets on line at the BOK ticket master.
Two Dates to Enjoy the Show:
BOK Center
Apr 15th 2022 – 7:45 PM
Apr 16th 2022 – 6:45 PM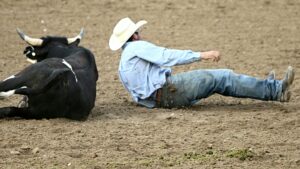 The annual SpringFest Garden show is one of the largest educational events in Tulsa. The event is hosted by the Tulsa Garden Center and is the longest running garden event in the state!
The event is held at Woodward Park and is a nonprofit educational event that will be held Friday April 8th from 9am – 4pm, and Saturday April 9th from 9am -3pm. This is the 67th year for this event to take place. It will be held in front of the Linnaeus Teaching garden which is adjacent to the Arboretum in Woodward Park. The SpringFest provides thousands of guests searching for the plants, succulents, vegetables, trees, garden art, and horticultural advice. You don't want to miss this exceptional event!
Admission is free for the whole family.

This is the 7th annual Golden Drill Marathon and it will be held on April 16, 2022.
The marathon has several different types of races and is for all ages and all levels of racers from a 5k to an actual marathon. All races will be held on the very nice paved trails of Tulsa's Riverparks system along the banks of the Arkansas River.
The experience of the marathon will be unlike any other as participants race through town, with their own personalized tech shirt and finisher medal to commemorate this small but friendly event. The post-race food is great for all ages including those 21+ who want some extra beer!
The start/finish area is located very close to downtown Tulsa (within 3 miles) and many downtown hotels.  Interested participants should sign up on line. https://runsignup.com/Race/OK/Tulsa/GoldenDrillerMarathon
Tulsa River West Festival Park
2100 S Jackson Ave
Tulsa, OK US 74107

This year marks the 33rd Annual Event
This event is held in downtown Sand Springs on April 16, 2022 from 8:00am – 4:00pm. Take your family and whop the many vendors for herbs, perennials, natives and heirloom plants and much more! You can enjoy unique food, arts & crafts, products and garden supplies while listening to live music!
There will be a free shuttle service by the parking at Charles Page High School or you can choose to park on the street near downtown Sand Springs.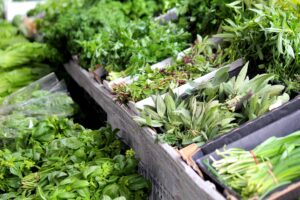 Do you enjoy the excitement of cars speeding down the raceway? Well the Midnight Drags are back for you to experience! Bring your entire family for some fun experiences at the Legendary Midnight Drags. Gates Open at 8pm for you and your family to enjoy the sites and sounds of the races while eating a corn dog and listening to music. This year the event begins at the Tulsa Raceway Park on April 2, 2-022 and continues throughout the year. Tickets are $15 for adults and kids 12 & under are free.  

This is Oklahoma's Largest home and garden show where you can check off all your home improvement list items! There will be over 500 exhibitors offering everything you need for every type of home improvement possible. You can also enjoy some delicious food and drinks while shopping! You don't want to miss this amazing show!
The event is produced by the Tulsa Home Shows and is being held in the SageNet Center at Expo Square on the Tulsa Fairgrounds. The event begins Friday, April 22 – and continues through Sunday, April 24th, 2022.

Enjoy trying local and global wines while seeing the beautiful Philbrook museum gardens! This event has renowned vintners and regional restaurants that come together to create an unparalleled wine tasting experience. The event is Friday, April 22, 2022 starting at 6:00pm – 9:00pm on the Philbrook lawn under the tent.
Admission:
$170 Philbrook Members
$200 Not-Yet-Members
*Must be 21 years of age or older & have a valid, government-issued photo ID to attend.